Anderson Manufacturing AM-15 Dissipator Upper Receiver with BCG and Charging Handle
Orders will Ship within 1 Business Day
In-Stock and Ready to Ship
Anderson Manufacturing AM-15 Dissipator Upper Receiver with BCG and Charging Handle
The AM-15 Dissipator Upper Receiver by Anderson is a modern take on a classic, offering an enhanced shooting experience for AR-15 enthusiasts. Imagine what would have happened if the original chopped M16 had made it all the way to the A4 generation. Well, Anderson has answered that question with the AM-15 Dissipator.
This upper receiver is designed to deliver a very smooth recoil impulse and optimal sight radius, giving you improved accuracy and control. It combines the benefits of a rifle-length gas system with a lighter and more compact package, making it ideal for a variety of shooting applications.
Colt originated this design with the Model 605, but Bushmaster called it the Dissipator due to using heavier barrels compared to the pencil barrels used in most .223 rifles at the time and heat-mitigating handguards. Some "Dissipator" models were used in Vietnam when some Army Special Forces cut down their issued M16s for better maneuverability in dense jungles.
One of the standout features of the AM-15 Dissipator Upper is its 16-inch barrel with a low-profile gas block. This setup not only ensures excellent accuracy but also enhances the overall reliability of the firearm. Whether you are a competitive shooter looking for an edge or a weekend plinker looking for a reliable and fun firearm, the AM-15 Dissipator Upper is a great choice for your AR-15 platform.
Upgrade your AR-15 with the AM-15 Dissipator Upper Receiver and experience improved ergonomics, enhanced accuracy, and reliable performance. Get ready to take your shooting skills to the next level with this top-notch upper receiver from Anderson.
Features
Rifle Length Gas System for soft recoil
16″ Barrel for optimized accuracy at most ranges
Pinned Front Sight Base
Picatinny Upper Receiver for easily mounting optics and accessories
A2 Clamshell Handguard
Government Profile Barrel
Specifications
Brand: Anderson Manufacturing
Model: AM-15 Dissipator Upper Receiver with BCG and Charging Handle
MPN: B2-K612-AH04
UPC: 676351708140
Fit: AR-15 Mil-Spec Lowers
Caliber: .223/5.56
Barrel Length: 16″
Thread Pitch: 1/2×28
Barrel Twist: 1:8
Barrel Profile: Government Profile
Gas System Length: Rifle Length
Material:

UPPER RECEIVER MATERIAL: Forged 7075 T6 Aluminum
BOLT CARRIER MATERIAL: 8620 Steel
BOLT MATERIAL: 9310 Steel
BARREL MATERIAL: 4150 Chrome Moly Vanadium

Finish:

RECEIVER FINISH: Type 3 Hard Anodized, Black
BOLT CARRIER FINISH: Nitride
BOLT FINISH: Nitride
BARREL FINISH: Nitride

Color: Black
Weight: 7 lb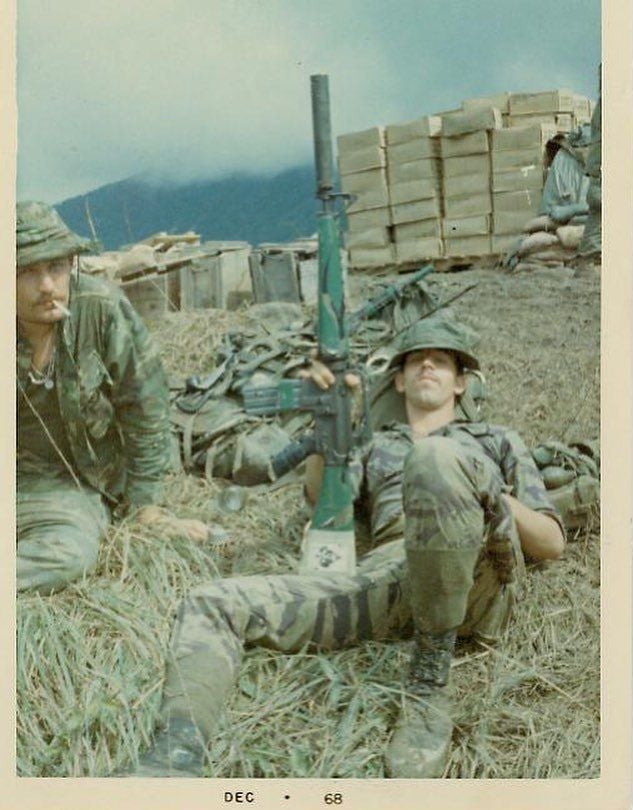 Have Questions About this Product?
The AT3 Tactical store has a 90 day no-hassle return policy for products in good condition. You can view the full details of our return policy here.
If you encounter an issue or defect with a product after 90 days of your purchase, you can refer to the manufacturer for a warranty claim. Their policies are below.
Anderson Limited Lifetime Warranty
Anderson Manufacturing warrants to the original purchaser of its products that its products are free from defects in materials and workmanship for the entire time that the product is owned by the original purchaser.
The original purchase must be in the United States. The sole and exclusive remedy is limited to repairing or replacing, at our option, any product manufactured by Anderson Manufacturing that is determined to be defective.
Any defective product will be remedied by Anderson Manufacturing or its authorized representative without charge, other than freight and insurance charges for the return of the product.
If we send you a new product, we will keep the defective one.
Exclusions
Anderson Manufacturing will not be responsible for defects, malfunctions or required repairs resulting from:
Improper assembly of a firearm using Anderson Manufacturing parts, using parts not manufactured by Anderson Manufacturing or using incorrect components.
Damage or breakage to Anderson Manufacturing parts during assembly by the purchaser, such as stripping threads, cracking parts due to overtightening or snapping trigger guard ears due to improper installation.
Unauthorized or improper modification or alteration.
Improper repair or disassembly.
Careless handling, abuse, neglect, criminal misuse, negligence, or use under the influence of drugs or alcohol.
Unreasonable use, i.e., use of the products under conditions more severe than those for which they were designed and intended.
Normal wear, tear, and/or corrosion.
Use of defective or improper ammunition including remanufactured ammunition.
Note: All liability is excluded if the instructions in the Anderson Manufacturing Operation and Safety Manual are not fully observed.
Fees
Firearms or parts that are returned to Anderson Manufacturing for service that is not covered by the Warranty will be evaluated to determine if the service is to be charged a fee.
We will notify you by email or phone of the fee to be charged for the repair. If you approve the work by return email or phone, you must provide a credit card number (together with the name on the card, the expiration date, the CVV and the billing zip code) to cover the cost of the repair.
The following charges may apply to repair service:
Evaluation: $30
Cleaning: $50
Labor: $50
Replacement parts: Cost of parts
Shipping: UPS shipping charges
Return Process
All warranty returns require a Return Merchandise Authorization Number (RMA).
When we receive the Repair and Return Form, we will send you an RMA Number by email (or by phone, fax, or mail if you did not provide an email address).
After you receive the RMA Number, you ship the product back to us.
The product must be shipped in a protective box. The product should be wrapped in bubble wrap or other similar packaging material to prevent movement and damage in the box while in transit.
Pack your return in the original shipping package, if possible.
You are responsible for proper return packing. Anderson Manufacturing is not responsible for damage caused in transit. We recommend you insure the package.
Make sure any firearm is not loaded.
We will respond within a reasonable time after receipt of the written notice and delivery of the product to us.
Send your return via USPS or UPS to:
Anderson Manufacturing
Service and Warranty, RMA#_____ (your RMA#)
1743 Anderson Blvd. Hebron, KY 41048
Fax # 859-689-4110
Disclaimer: Manufacturer's warranty is subject to change without prior notice.