Crucial Concealment Covert OWB Right Handed Kydex Holster
Orders will Ship within 1 Business Day
In-Stock and Ready to Ship
Crucial Concealment Covert OWB Right Handed Kydex Holster
The Crucial Concealment Covert OWB Right Handed Kydex Holster is a must-have firearm accessory that offers unparalleled functionality and performance for a fantastic prive. This holster is designed for right-handed shooters, ensuring a comfortable and ergonomic fit. Constructed from durable and rugged Kydex material, this holster provides exceptional retention and protection for your firearm. It is built to withstand the rigors of everyday carry and is guaranteed to keep your weapon secure and in place at all times.
The OWB (Outside the Waistband) design of this holster allows for effortless access to your firearm, enabling quick and smooth draws whenever necessary. Whether you're in a high-stress situation or simply practicing at the shooting range, this holster delivers unmatched speed and ease of use.
The Covert OWB Holster is equipped with adjustable retention, allowing you to customize the level of security and snugness to your preference. This feature ensures a personalized fit and guarantees that your firearm stays securely in place during any physical activity or sudden movements.
In addition to its outstanding functionality, this holster boasts a slim profile that enhances concealment and minimizes printing. It seamlessly hugs your body, making it an excellent choice for discreet carry.
Whether you are a law enforcement officer, a competitive shooter, or a responsible civilian, the Crucial Concealment Covert OWB Holster is the ultimate choice for safely and discreetly carrying your firearm. Trust in its reliability, durability, and superior performance to meet all your concealed carry needs.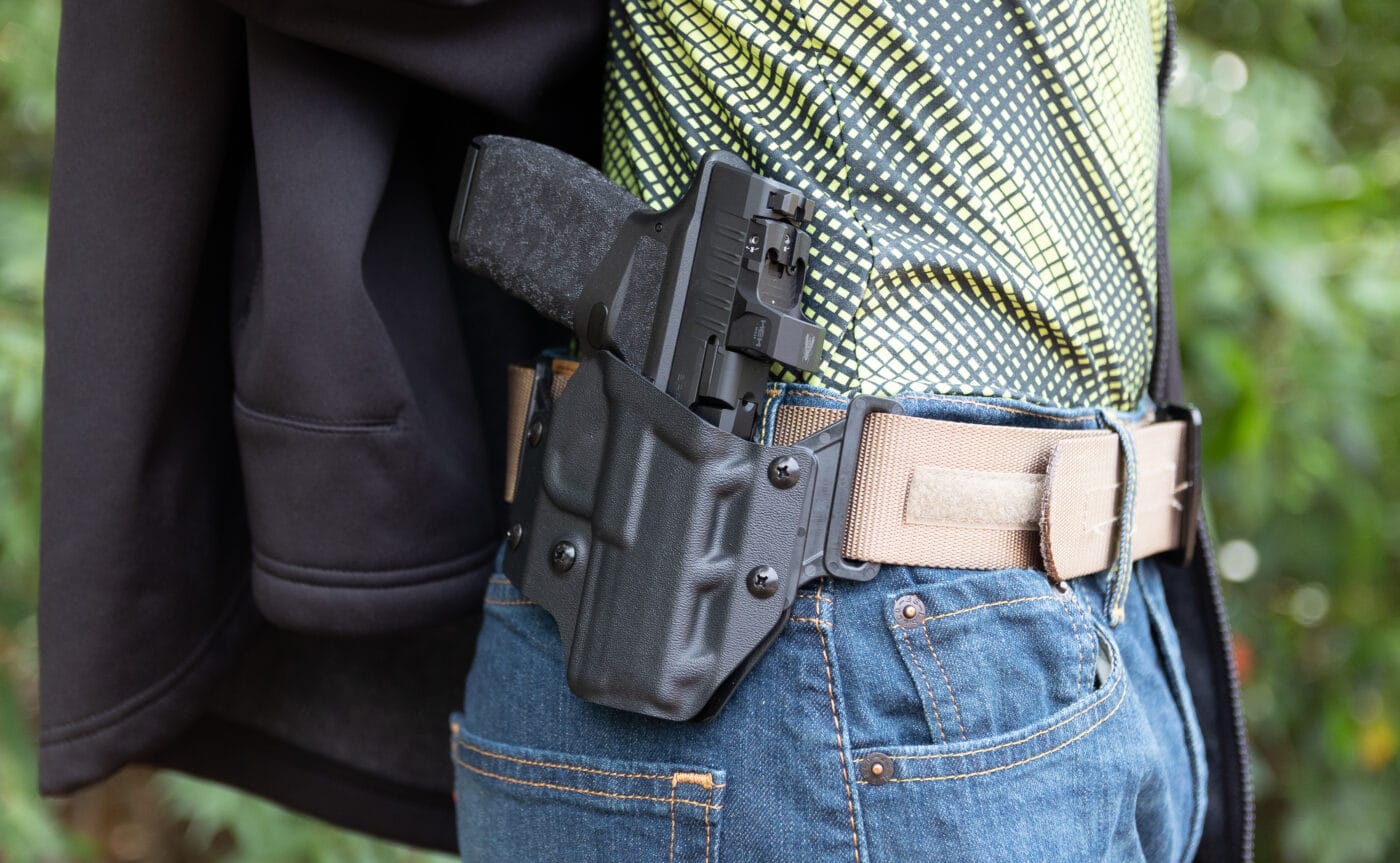 Specifications
Brand: Crucial Concealment
Model: Covert OWB Right Handed Kydex Holster
MPN: 1002 and 1042
Fit: Glock 43X and Glock 48
Material: Kydex
Color: Black
Made in USA
Have Questions About this Product?
The AT3 Tactical store has a 90 day no-hassle return policy for products in good condition. You can view the full details of our return policy here.
If you encounter an issue or defect with a product after 90 days of your purchase, you can refer to the manufacturer for a warranty claim. Their policies are below.
Their products are backed with a Lifetime Warranty. If your holster ever breaks, they will replace it.