Hoppes BoreSnake Viper Bore and Barrel Cleaner
Click Here for Price
$15.69
In-Stock and Ready to Ship
Hoppes BoreSnake Viper Bore and Barrel Cleaner .223 and .308
Cleaning your rifle is an essential part of maintaining its longevity and accuracy. The BoreSnake Viper Rifle Cleaner provides a fast and effective way to get the job done. With its cone-shaped bore guide and integrated bronze brushes, you can be sure that you are getting a deep clean every time. With the cleaning area 160x larger than a standard patch, you can clean your rifle's barrel more quickly and efficiently.
In addition, the BoreSnake Viper is designed to be used in just one pass, saving you time and effort. When you're finished cleaning, you can easily store your kit in the included storage case with a handle, making it a convenient option for gun owners who are always on the go.
The BoreSnake Viper Bore and Barrel Cleaner is a must-have for anyone who wants to keep their rifles in top condition. Whether you're a seasoned shooter or a new gun owner, this kit provides the tools you need to get the job done quickly and effectively.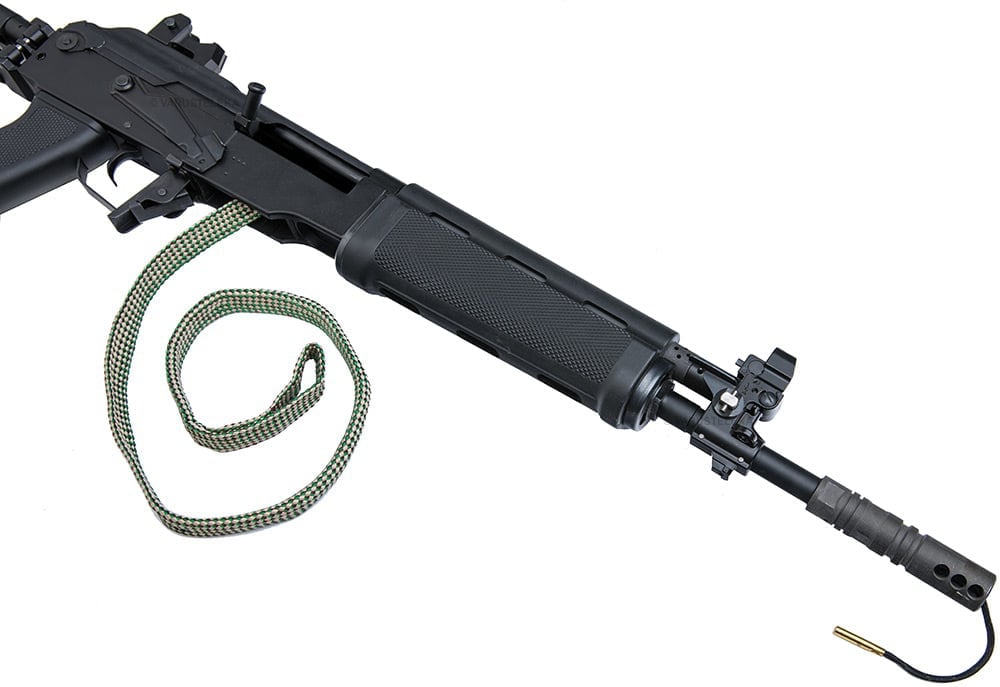 Specifications
Brand: Hoppes
Model: BoreSnake Viper Bore and Barrel Cleaner
MPN: 24011VD and 24015VD
Caliber: .223/5.56 and .308/7.62
Material: Bronze and Cotton
Color: Green/Black
Have Questions About this Product?