Odin Works ABS Adjustable AR10 Carbine Buffer
Orders will Ship within 1 Business Day
In-Stock and Ready to Ship
ODIN Works AR-10 Adjustable Carbine Buffer
Get the perfect buffer weight for your AR-10 with the Odin Works Adjustable Buffer System. The ABS Carbine Buffer includes multiple buffer weights made of different metal materials such as aluminum, stainless steel, and tungsten. This allows you to fine-tune the exact weight for recoil and gas mitigation or to fix cycling issues.  Find the perfect weight for your AR-10/SR-25 with the Odin Works ABS Buffer.
Odin Works' team is compromised of engineers, designers, and machinists who use their own products in competition shooting to constantly improve and advance their products.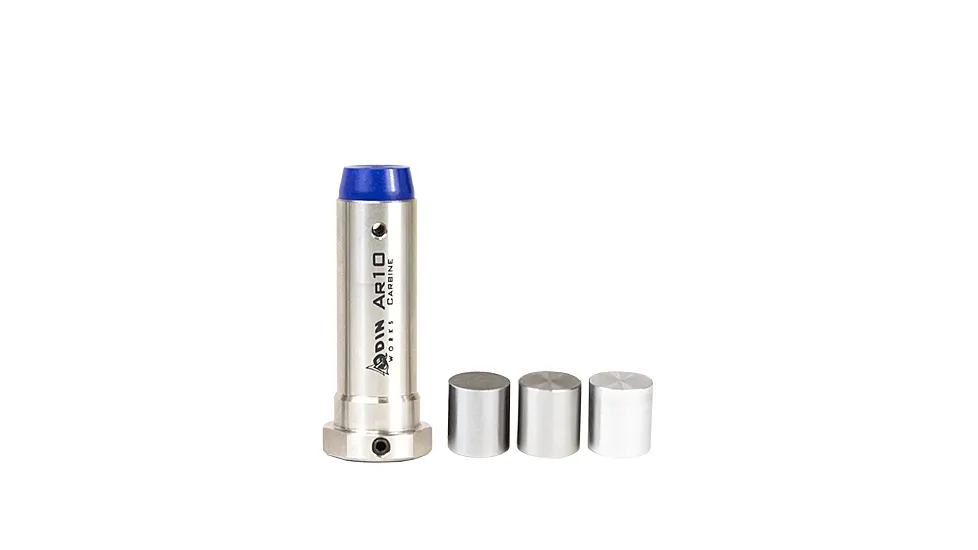 Weight Chart
Below is Odin Works' weight chart and how their weights compare to traditional buffer weight measurements such as Carbine, H1, H2, etc.
Installation
Specifications
Brand: Odin Works
Model: ABS AR10 Carbine Recoil Buffer
Fit: AR10
Material: Aluminum Body and Steel Weights
Made in the USA
Weight: 3.45oz – 4.65oz
Length: 2.5 in
Have Questions About this Product?
The AT3 Tactical store has a 90 day no-hassle return policy for products in good condition. You can view the full details of our return policy here.
If you encounter an issue or defect with a product after 90 days of your purchase, you can refer to the manufacturer for a warranty claim. Their policies are below.
ODIN Works Lifetime Warranty
At ODIN Works your satisfaction is our commitment. We firmly stand behind our products and craftsmanship so If your ODIN Works product is found to be defective, we will repair or replace it free of charge for the life of the part.
The ODIN Works Lifetime Warranty does not apply if the product has been found to be misused, modified, or damaged.
*This warranty gives you specific legal rights, and you may also have other rights which vary from state to state.
For claims, please request an RMA.
For any questions or concerns regarding service and/or repairs, please contact us at the details below:
Contact Details:
Telephone: 1-208-906-1405
Disclaimer: Manufacturer's warranty is subject to change without prior notice.