Open Box Return-Surefire Warden Blast Regulator for Suppressor Mount Muzzle Devices – Black
OPEN BOX RETURN
Returned items may be scuffed or scratched, packaging may be damaged. Guaranteed fully functional!
Surefire Warden Fast-Attach Blast Regulator
Perfect for recoil mitigation and sound diffusing, the Surefire Warden quickly attaches to Surefire muzzle devices. Directing the blast and concussion down range aids in not making dust clouds and makes an AR15 and AR10 feel less loud and concussive to the shooter and anyone to the sides of the shooter.
The Warden is not an NFA item and can bought as easily as any other unregulated item. This version attaches to Surefire muzzle devices using the SOCOM Fast-Attach system, the same used with their suppressors.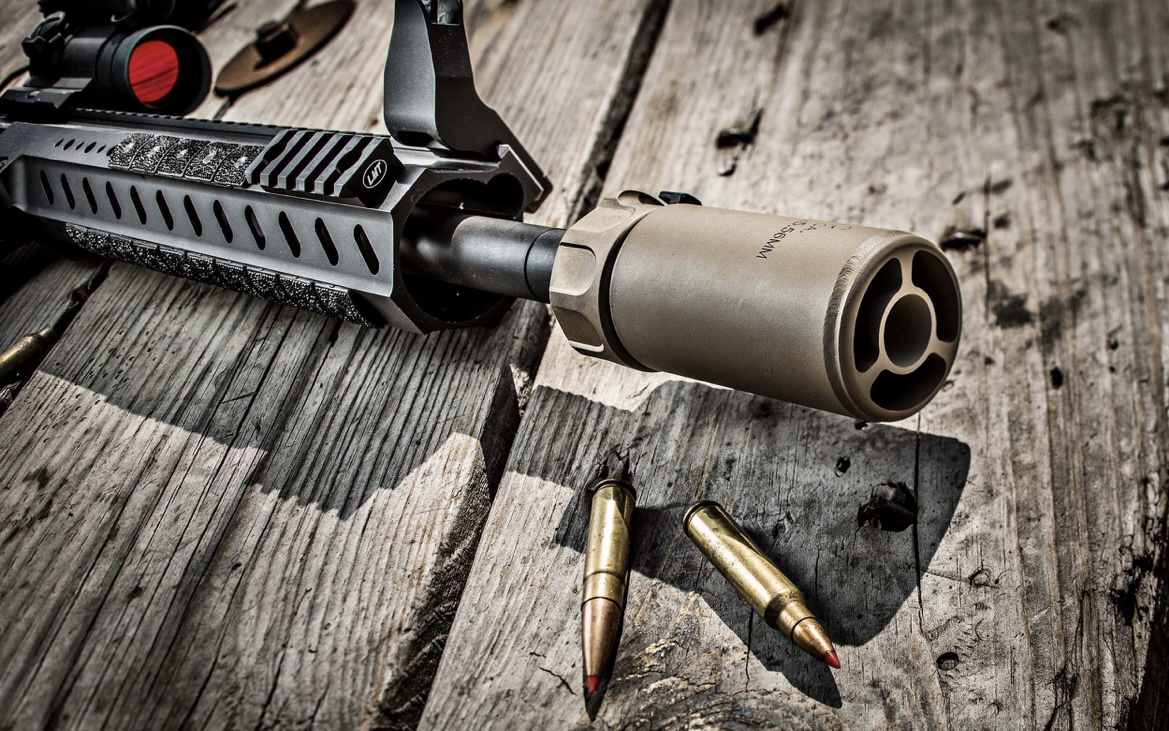 Compatible with calibers up to .30 CAL such as .308 and 7.62×39, the Warden helps make shooting more comfortable for the shooter and others nearby.  Made fully out of stainless steel and coated with a ceramic Cerakote™ finish. Weighing only 7.8 OZ, being easily added and removed, and providing the benefits it does, the Surefire Warden is ready to take on any task in any state.
Features
Directs concussion and muzzle blast forward
Fast, easy mounting to any SureFire SOCOM Fast-Attach adapter
Rugged stainless steel body built to SureFire's exacting standards
Compact and lightweight for minimal effect on weapon handling characteristics
Cerakote™ coating maintains look and provides added durability
Not restricted in the USA (not an NFA product)
Durable construction for long service life
Proudly engineered and designed in the U.S.A.
Specifications
Brand: Surefire
Caliber: .223/5.56 up to .30 CAL
Color: Black and Flat Dark Earth
Fit: Surefire SOCOM Muzzle Devices
Manufacturer Part #: WARDEN-BK and WARDEN-DE
Model: Warden
Subcategory: Muzzle Devices
Material: Stainless Steel
Finish: Cerakote™
Weight: 7.8 OZ
Dimensions: 3.5″ L x 1.5″ W x 1.5″ H
Have Questions About this Product?