STNGR M-LOK Rail Cover Panels – Gecko and Cyclops
Orders will Ship within 1 Business Day
In-Stock and Ready to Ship
---
STNGR M-LOK Rail Covers – Improve Grip, Reduce Heat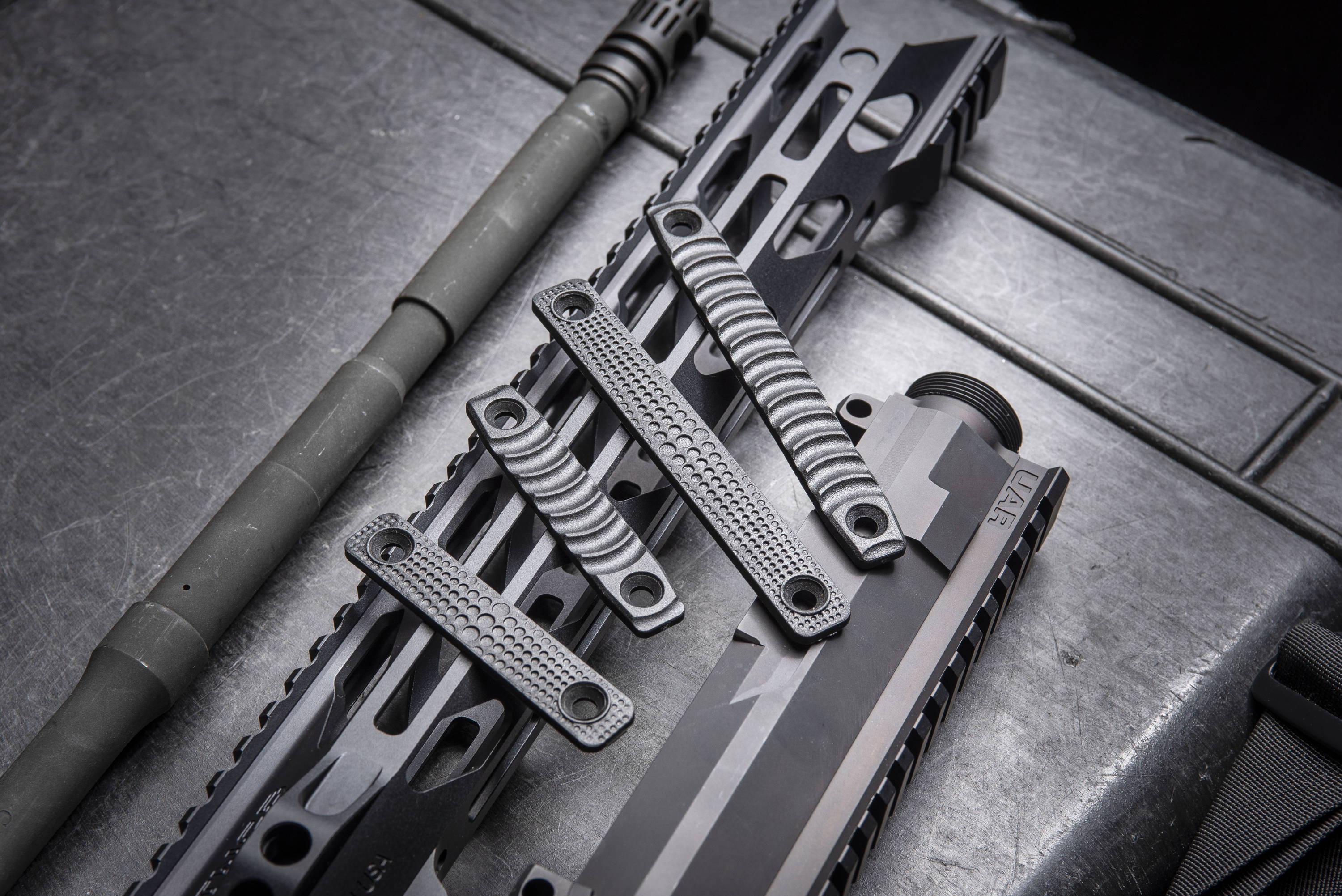 Proprietary grip textures were developed and tested to improve performance through increased grip-ability, enhanced comfort and superior heat reduction.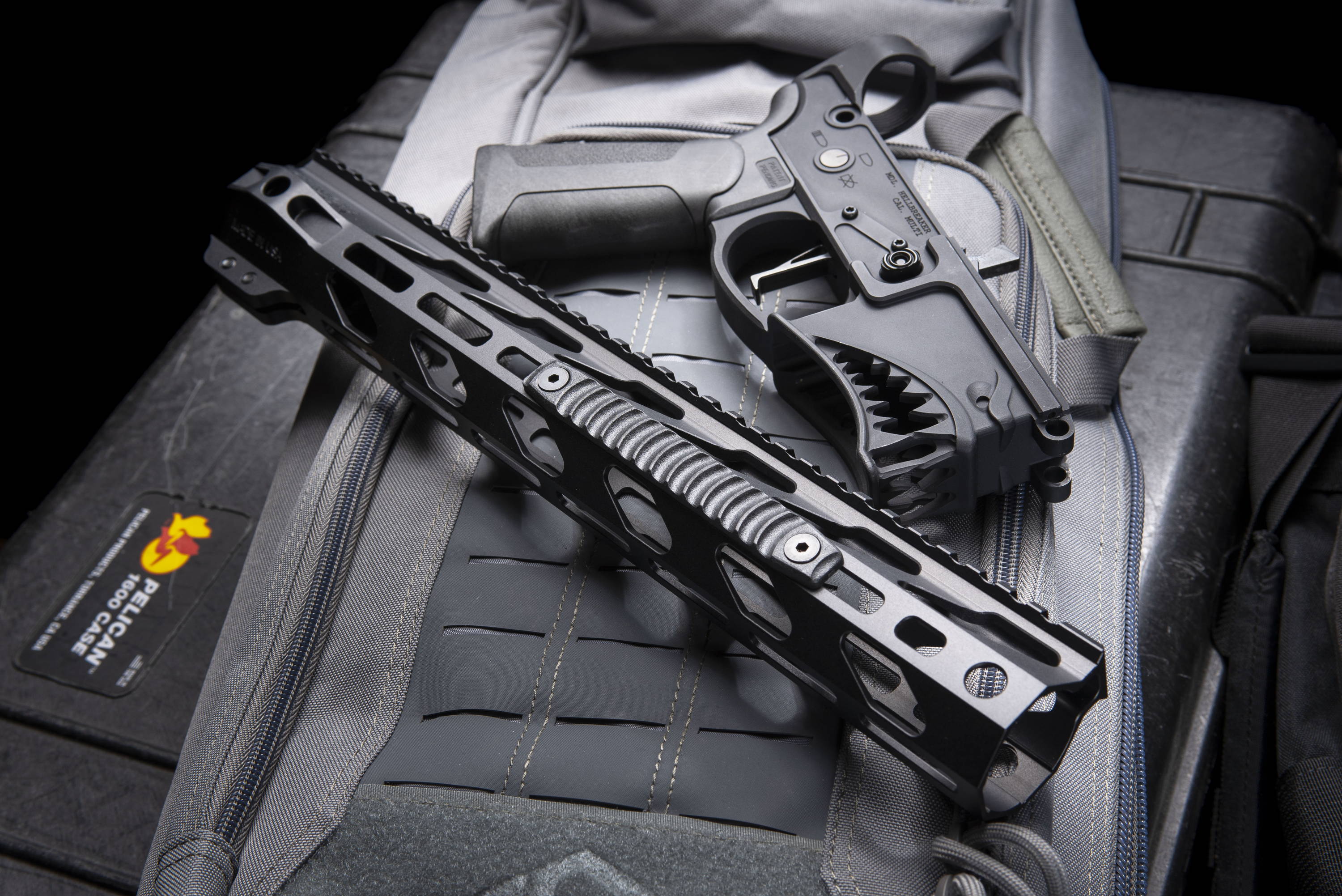 Lightweight, low profile, snag free design eliminates the drawbacks of unnecessary bulk and weight.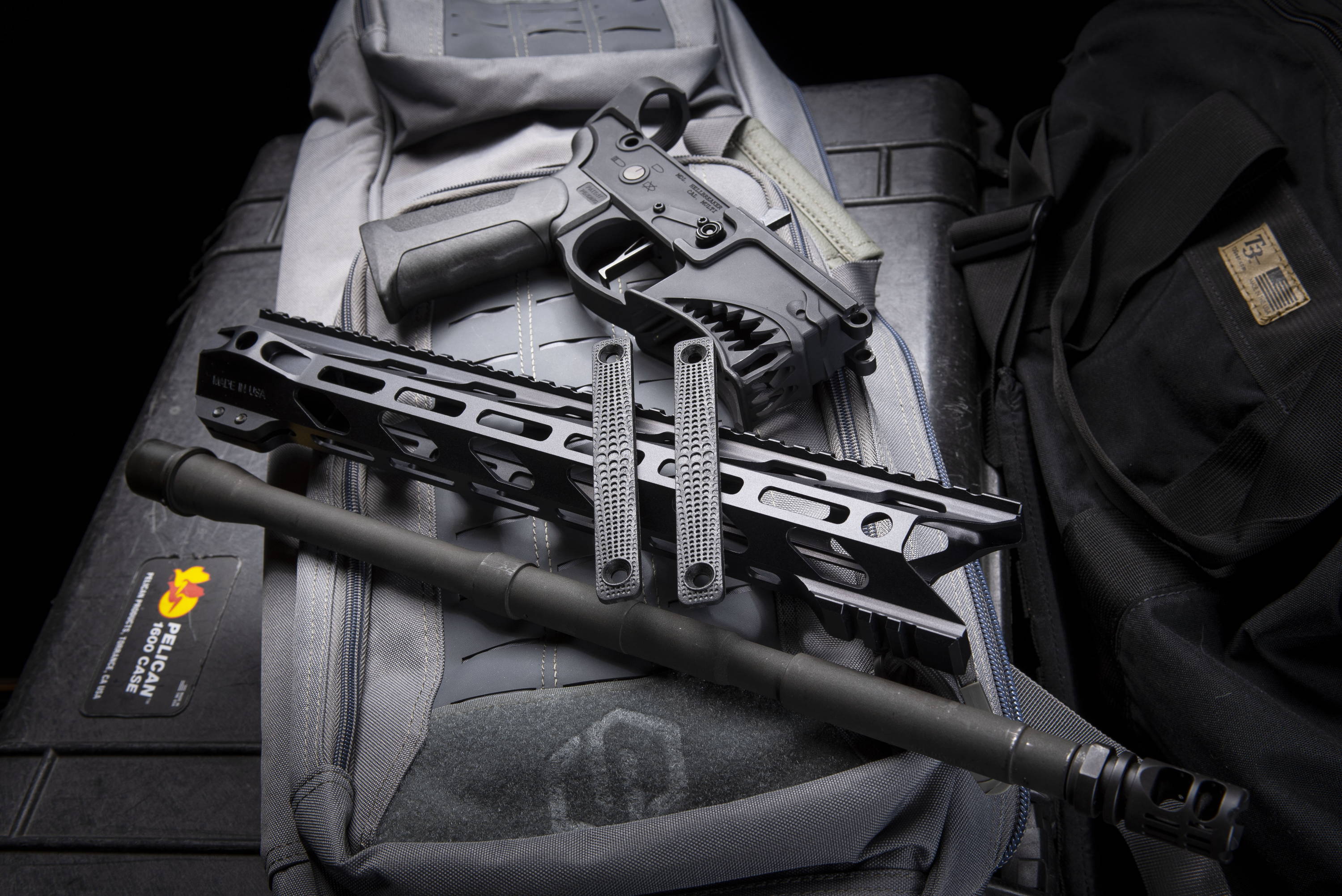 Durable heat resistant, high impact polymer construction means these rail covers are ready for a lifetime of use.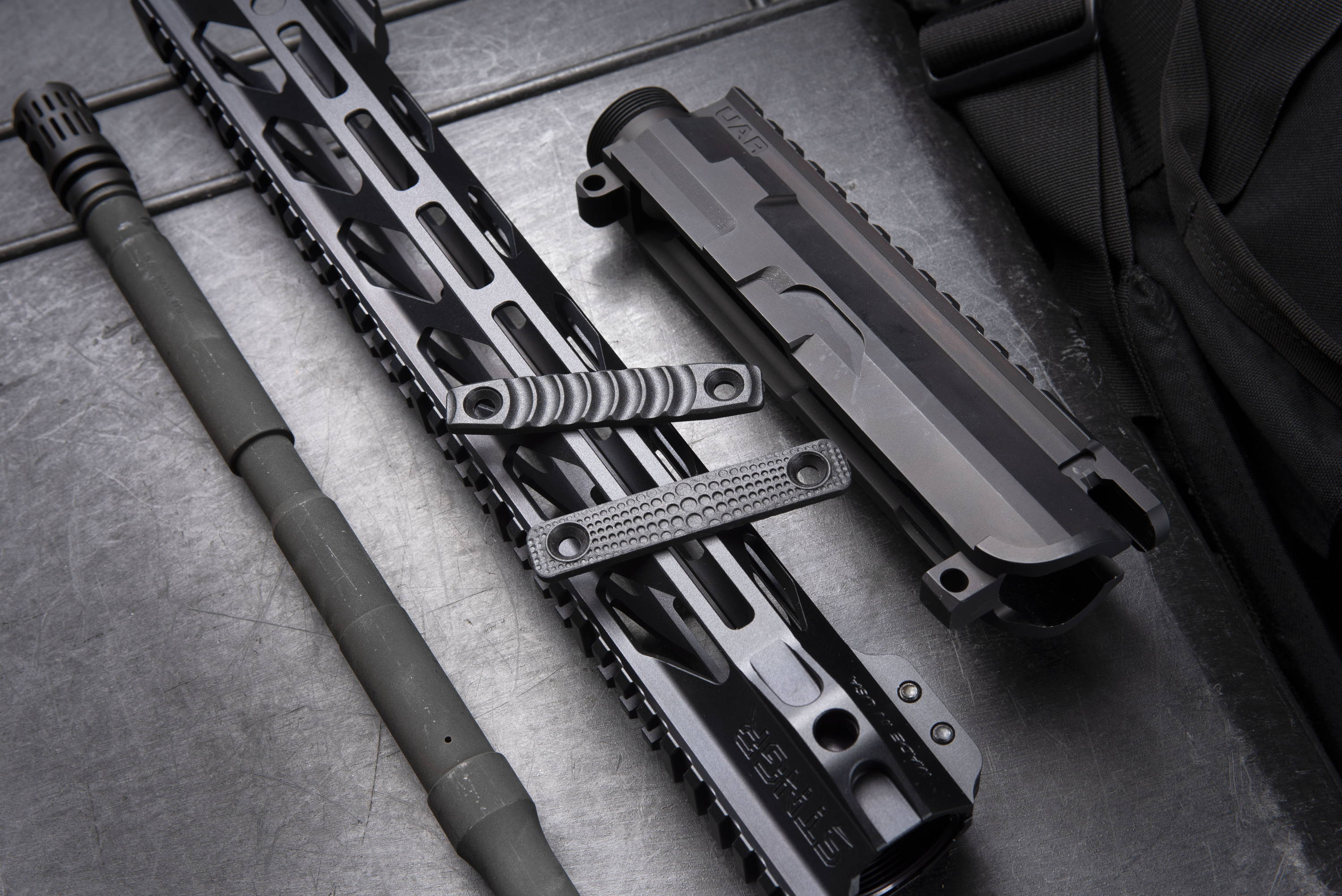 Made in the USA. No artificial retail markups, no middleman, no nonsense. Is there any other way to do it?
---
Take Your Build To The Next Level
---
Features
Includes: (3) Polymer rail covers, (6) Allen bolts, (1) Allen key, (6) M-Lok T-nuts
Enhanced grip. The proprietary grip textures were engineered, tested & perfected to enhance comfort & grip-ability in a wide variety of environments. The low profile, snag free design eliminates the drawbacks of unnecessary bulk and weight. This translates to improved accuracy & performance down range no matter the condition.
Built tough, backed for life. Each heat resistant polymer rail cover is built to take a beating & keep going. The durable nylon construction ensures long lasting performance in the face of abuse and is always ready when you need it.
Superior heat protection. Constructed from a unique heat resistant polymer material, these covers were designed to absorb heat and protect your hands from being burned to keep you on target longer.
USA made. Proudly designed and manufactured in the US of A. Is there really any other way to do it?
Don't pay ridiculous retail markups. No absurd markups, no middleman, no nonsense. Just rail covers direct from us to you.
Specifications
Weight (per cover): 3-slot: .24 oz | 2-slot: .14 oz
Length: 3-slot: 4.72″ | 2-slot: 3.15″
Width: .60″
Thickness: .15″
Have Questions About this Product?
The AT3 Tactical store has a 90 day no-hassle return policy for products in good condition. You can view the full details of our return policy here.
If you encounter an issue or defect with a product after 90 days of your purchase, you can refer to the manufacturer for a warranty claim. Their policies are below.
SWARM Warranty
STNGR USA products are warranted to the *original purchaser against any defects in materials and workmanship for the lifetime of the product. STNGR USA has sole discretion to determine manufacturer's defects. The Swarm Warranty policy does not cover loss or theft. Cosmetic damage or changes that leave the product still in a functional condition, damage from improper use or intentional damages are also not covered by the warranty and will not be accepted. Items that have been modified or in any way altered from the original condition are not covered by the Swarm Warranty.
Eyewear lenses are fully covered by a 1 year scratch warranty. If you scratch or damage your lenses within 1 year of purchasing, STNGR will send you up to 1 pair of replacement lenses. This warranty only applies to the original purchase and not subsequent replacements. You also qualify for **20% off replacement lenses for life. Email support@stngrusa.com to receive your discount code.
Eyewear Lost & Broken Replacement Discount
Sometimes life happens. If you ever break or lose your sunglasses, no matter the reason, you're covered with a hefty discount. Shoot STNGR an email at support@stngrusa.com and you'll get you hooked up with an exclusive 30% discount on future replacements.
---
*The original purchaser may have purchased from any of the following sources: Directly from STNGR (stngrusa.com or stngredge.com) or from an authorized dealer, distributor, or retailer. The original purchaser may be asked to show proof of purchase.
**The 20% discount is subject to replacement lens availability.