Tyrant CNC Extended Slide Catch for Sig Sauer P365
Orders will Ship within 1 Business Day
In-Stock and Ready to Ship
Tyrant CNC Extended Slide Catch for Sig Sauer P365
Extended and raised with enhanced texture, the Tyrant CNC Extended Slide Catch for Sig Sauer P365 makes slide locking and releasing second nature. Crafted with precision and engineered for peak performance, this extended slide catch is a must-have for any Sig Sauer P365 owner looking to improve their firearm's functionality and aesthetics.
Precisely machined from stainless steel with an anodized coating to ensure durability and longevity. Its extended design provides a more substantial and accessible surface, making slide manipulation a breeze, even in high-pressure situations. This enhanced ergonomics can mean the difference between fumbling with your firearm and a quick, smooth reload. Whether you're a competitive shooter or a responsible concealed carrier, the Tyrant CNC Extended Slide Catch empowers you with greater control, speed, and confidence.
This extended slide catch is not just about form; it's about function. The precise engineering ensures a seamless fit with any Sig Sauer P365, ensuring compatibility and easy installation. It also adds a touch of style to your handgun. Elevate your shooting experience with the Tyrant CNC Extended Slide Catch for Sig Sauer P365 – where innovation meets performance, style, and reliability. Upgrade today and experience the difference for yourself.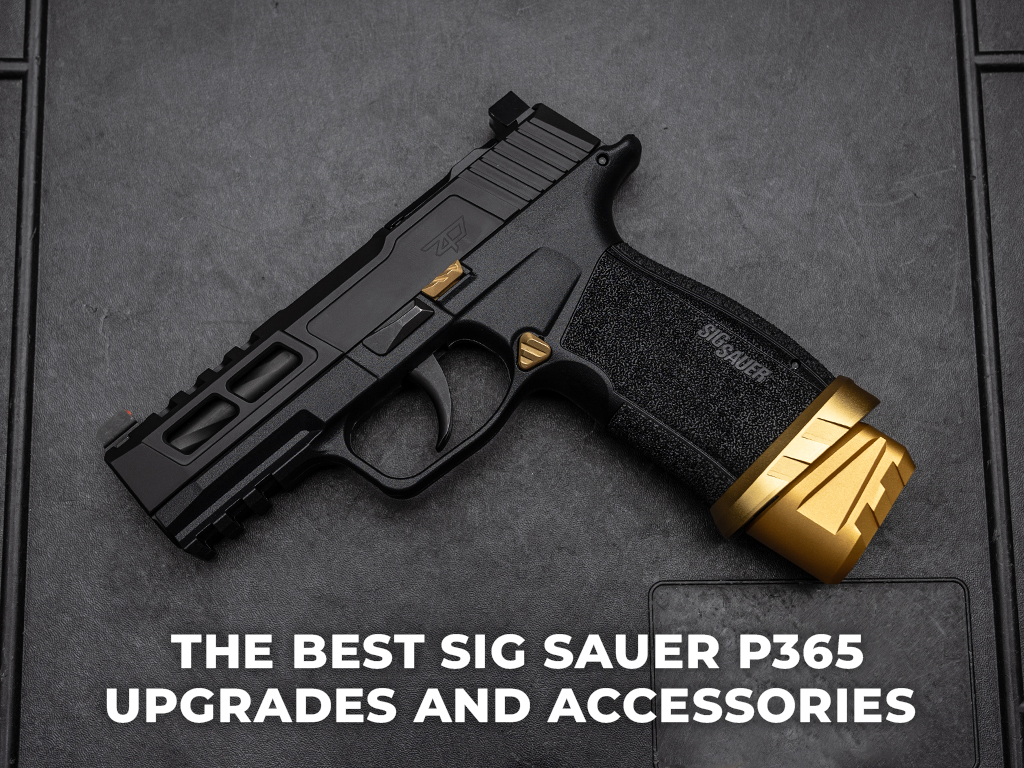 Features
Uses existing OEM spring
All post 2019 Sig Sauer P365 platform variants (May not be compatible 2019 and earlier FCU's)
Works on new 365 Macro
Installation
Specifications
Brand: Tyrant CNC
Model: Extended Slide Catch for Sig Sauer P365
MPN: TD-P365SCL-GOLD and TD-P365SCL-BLK
Fit: All Sig P365 Variations
Material: Stainless Steel
Finish: Anodized
Color: Black and Gold
Have Questions About this Product?
The AT3 Tactical store has a 90 day no-hassle return policy for products in good condition. You can view the full details of our return policy here.
If you encounter an issue or defect with a product after 90 days of your purchase, you can refer to the manufacturer for a warranty claim. Their policies are below.
If you have purchased a Tyrant NC product, you will need to register any items through their Warranty Registration page here.
To register your product, you will need your model name or number found on your dealer invoice or located on the unit packaging. Once you have the model name or number, register your product below in order to activate your lifetime warranty.