Haley Strategic D3CRH .308 Chest Rig
Orders will Ship within 1 Business Day
Haley Strategic D3CRH .308 Chest Rig
The Disruptive Environments Chest Rig (D3CR-H) is a versatile and customizable chest rig designed for use in a variety of settings, including urban, vehicle, mountain, and other environments. The D3CRX has been specifically redesigned to support .308 platforms into the D3CRH, making it an ideal choice for those who prefer to use a larger caliber type of firearm.
One of the great features of the D3CR-H is its modular design. It can be worn as a standalone system with a detachable X-harness, or it can be clipped into an armor platform equipped with a quick-release system. This gives the end user the flexibility to adjust the rig to their specific needs and preferences.
When worn as a standalone system, the D3CR-H is low profile enough to be worn fully loaded without printing on a normal or loose-fit jacket or sweatshirt. This means that the wearer can carry all of their essential gear without drawing attention to themselves.
If the user needs to transition from low-vis to high-vis or vice versa, the D3CR-H can be attached or stowed in seconds, thanks to its compatibility with quick-release systems like SwiftClips. This makes it an ideal choice for law enforcement officers, military personnel, and others who need to be able to quickly adjust their gear based on changing circumstances.
While the D3CR-H intentionally does not include a radio or dedicated full-size medical pouch, it is designed to allow the user to carry essentials like communications and medical kits at all times in the general purpose pouches, no matter what their posture or position. If the user needs additional features or accessories, the D3CR-H is compatible with the Haley Strategic D3 Expansion System, which allows them to add things like a holster wedge or multi-mission hanger pouch.
The D3CR-H is an excellent choice for anyone who needs a versatile, customizable, and reliable chest rig. Whether you're a law enforcement officer, a military service member, or a civilian gun owner, the D3CR-H is a great option that will help you stay prepared and protected in any situation.
Includes
D3CRH Chest Rig
X-harness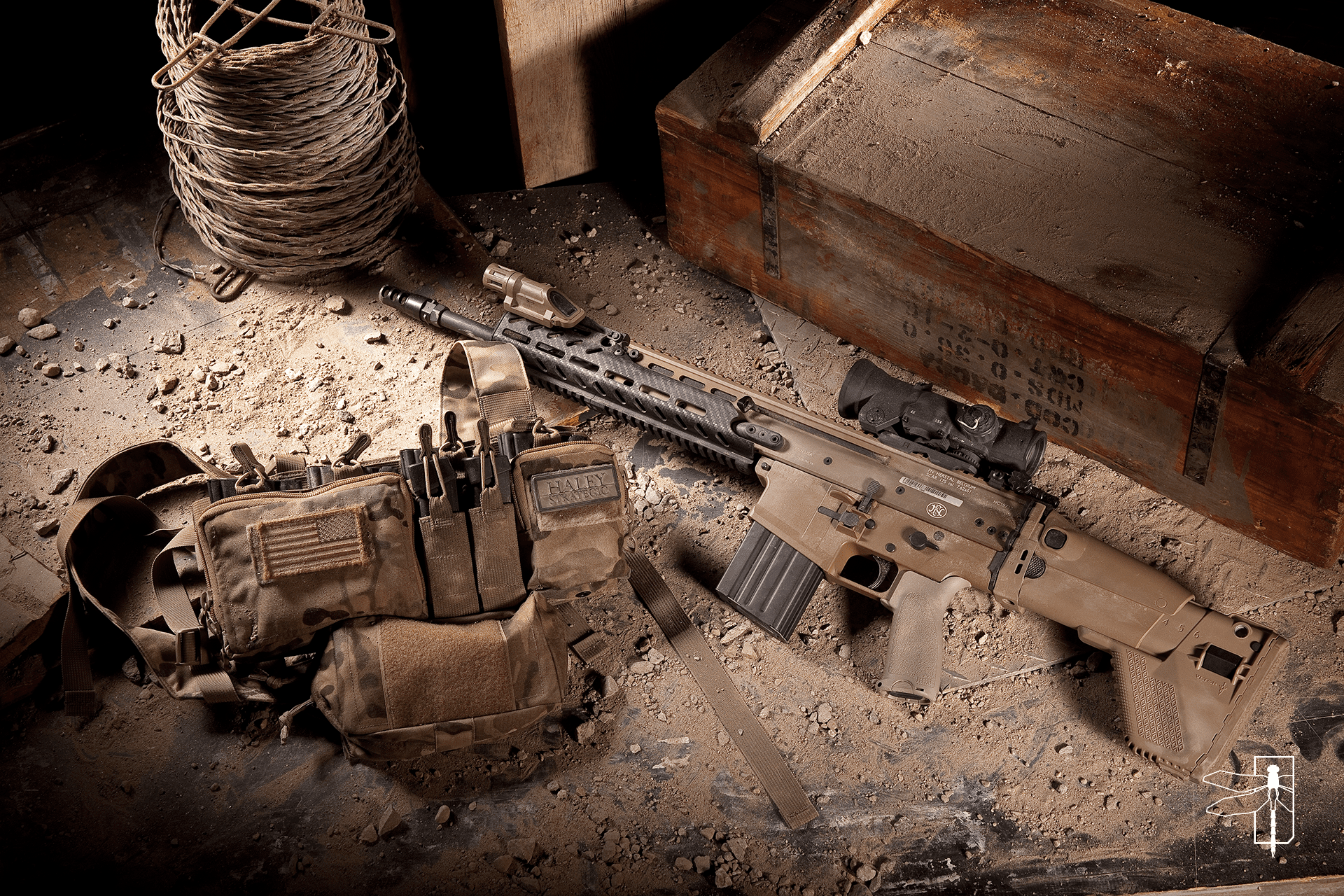 Features
(4) Rifle Magazine Pouches that accept .308/AR-10 type magazines, M1A, FAL, HK417, and other larger magazines for calibers such as 6.5 Creedmoor and 7.62×51
(2)  Pistol Magazine Pouches that accept 1911, Glock, Sig, M&P, XD, other standard double/single stack magazines, and 37MM or 40MM Grenades (yes they're legal for civilians to own)
(2) General Purpose Pouches for medical, admin, and other items.
Can be used as a plate carrier placard
Expandable with Haley Strategic D3CR accessories
Specifications
Brand: Haley Strategic Partners
Model: D3CRH .308 Chest Rig
MPN: D3CRH-1-1-MC D3CRH-1-1-RG, and D3CRH-1-1-COY
Type: Chest Rig
Color: Coyote, Ranger Green, and Multicam
Weight: 42 OZ
Have Questions About this Product?
The AT3 Tactical store has a 90 day no-hassle return policy for products in good condition. You can view the full details of our return policy here.
If you encounter an issue or defect with a product after 90 days of your purchase, you can refer to the manufacturer for a warranty claim. Their policies are below.
If a defect in materials or workmanship is found in any of their products, they will repair or replace it, free of charge. This excludes normal wear and tear. Be aware that the customer is responsible for any and all return shipping charges. This applies to the original purchaser and is non-transferable. Proof of purchase will be required.