Luth-AR Field Repair Kit
Orders will Ship within 1 Business Day
Luth-AR Field Repair Kit
This field repair kit for your AR-15 has lots of essential components that are useful for making on-the-spot repairs or adjustments in the field. These kits are designed to be compact and portable, allowing users to address common issues that may arise during use without the need for a fully equipped workshop.
Investing in the Luth-AR Field Repair Kit is not just a practical choice; it's a commitment to the longevity and performance of your firearm. Don't let unexpected malfunctions catch you off guard – equip yourself with the Luth-AR Field Repair Kit, the ultimate solution for shooters who demand reliability and readiness in any shooting scenario.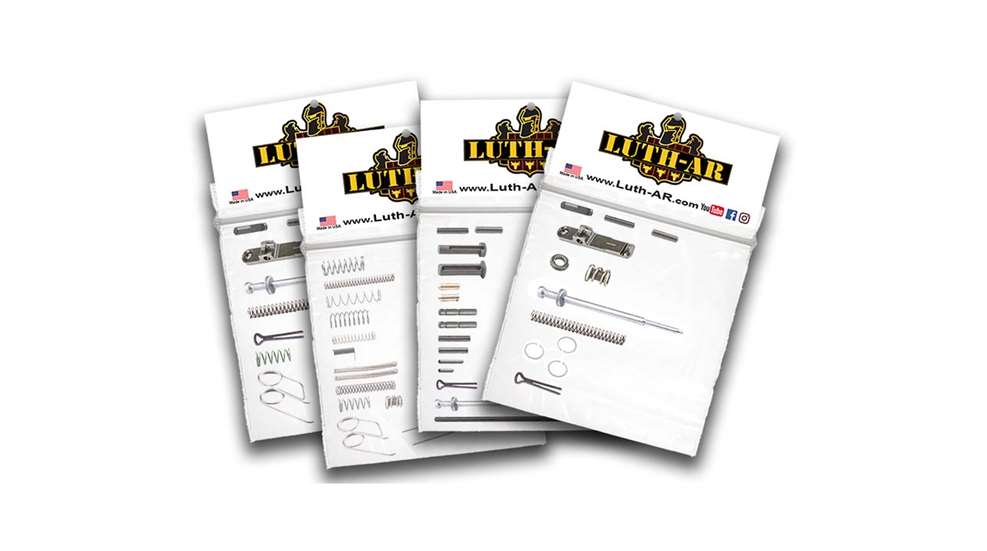 Includes
BT-06 Ejector
LR-26 Ejector Spring
BT-07 Extractor
BT-08 Extractor Spring
BT-03 Extractor Pin
LR-22 Trigger Spring
LR-32 Hammer Spring
LR-31 Disconnector Spring
BT-14 Firing Pin
BT-16 Firing Pin Retainer
Specifications
Brand: Luth-AR
Model: Field Repair Kit
MPN/SKU: AR-FRK
Material: Steel and Aluminum
Finish: Anodized and Stainless
Have Questions About this Product?
The AT3 Tactical store has a 90 day no-hassle return policy for products in good condition. You can view the full details of our return policy here.
If you encounter an issue or defect with a product after 90 days of your purchase, you can refer to the manufacturer for a warranty claim. Their policies are below.
Luth-AR Limited Warranty
Luth-AR, LLC manufactured products are warranted for 1 (one) year from the date of purchase against manufacturing defects in material and/or workmanship. All parts and labor or replacement, at our option, are covered.
Government fees, damage caused by failure to perform normal maintenance, sales outside the United States, damage due to high velocity, high pressure, reloaded, or other non-standard ammunition, or any unauthorized repair, modification, misuse, abuse, or alteration of the product is not covered by this limited warranty.
Consumable items such as gas rings, O' rings, etc., are not warranted.
Luth-AR, LLC complete assembled uppers will be warranted for a period of 1 (one) year after the complete upper was purchased.
The warranty applies towards defects in materials or workmanship of the complete upper. Luth-AR will pay for all warranty repairs, at no charge to the consumer. Please supply a copy of the invoice for proof of purchase.
The use of re-load ammunition, proof rounds, or factory ammunition that exceeds initial SAAMI specifications voids any warranty. Any repairs or modifications not done by Luth-AR also voids any warranty.
Complete uppers not assembled or built by Luth-AR are not covered by the 1 (one) year warranty.
Please call our warranty department at (763) 263-0166 or email info@luth-ar.com for any warranty issues.
Disclaimer: Manufacturer's warranty is subject to change without prior notice.